What?
"Fledgling Flyers" is Cambridge Community Circus' newest initiative focusing exclusively on aerial circus skills for kids! Children will learn to wrap and drop on the aerial silk, climb and catch on the static trapeze, twirl and pose on the aerial hoop.
Aerial activities are an utterly unique combination of strength, flexibility and coordination and Fledgling Flyers offers students a chance to learn new, inimitable skills in a supportive, friendly atmosphere. Make sure to wear some comfortable, tight-fitting exercise clothes (preferably with a top long enough to tuck into your pants to avoid those friction burns!) Bring a bottle of water and a long- sleeved top in the winter.
Who?
8-16 year olds.
Where?
St George's Church, Chesterton CB4 1LN. See the map.
When?
Fledgling Flyers runs with the school term, in half-term blocks. Please CLICK HERE to book online: pre-bookings are essential.
How much?
Courses are priced at £75 for a 6-week half-term block.
More questions?
Please contact us: fledgling@camcircus.co.uk
Want to give your kids wings?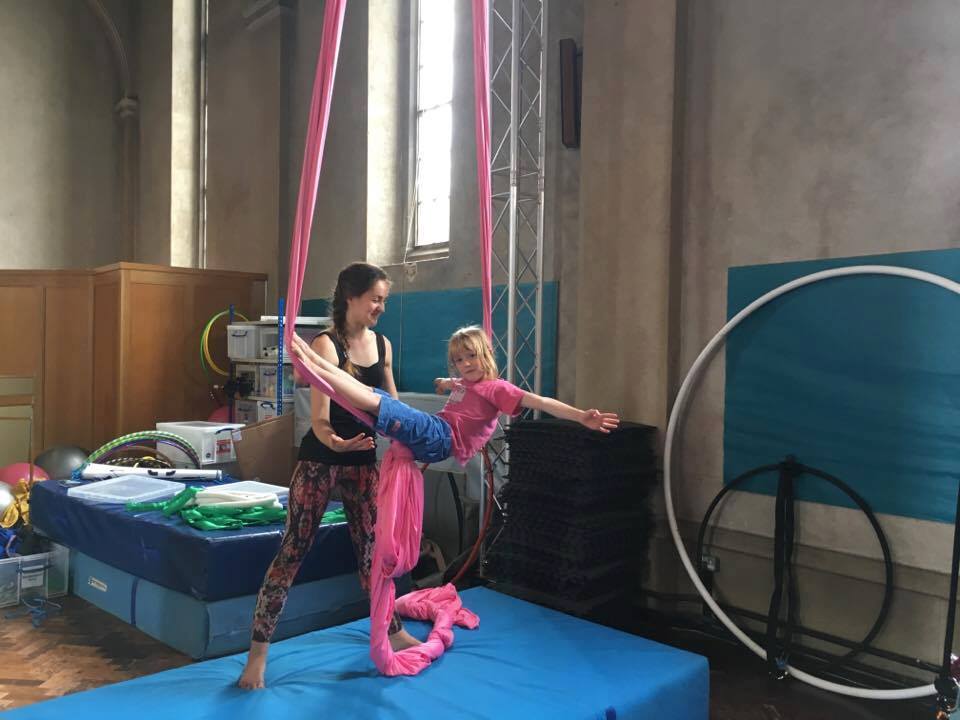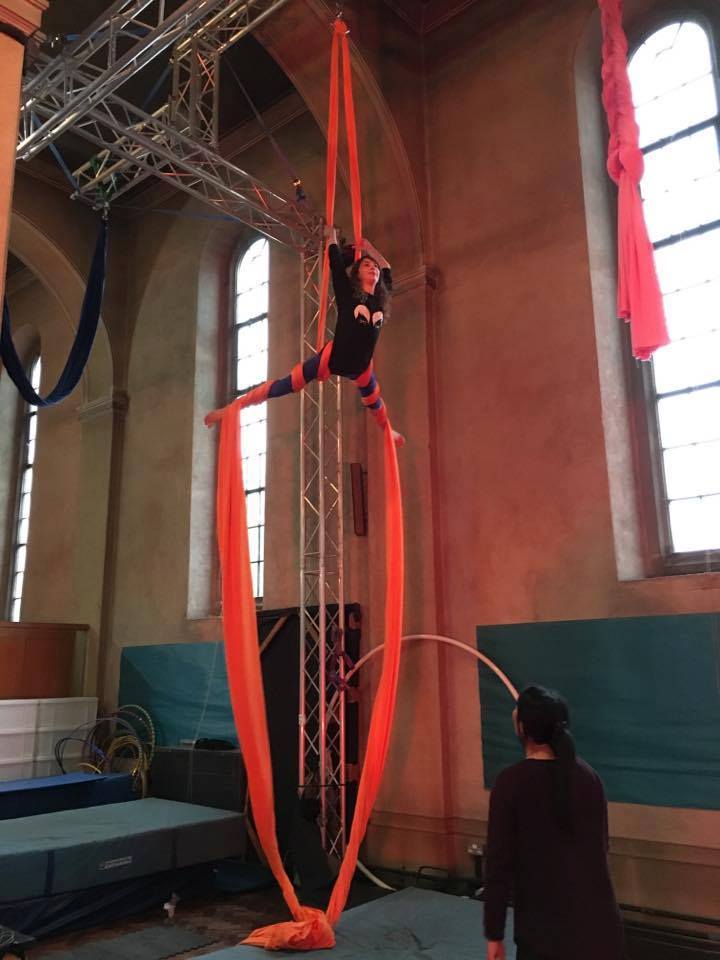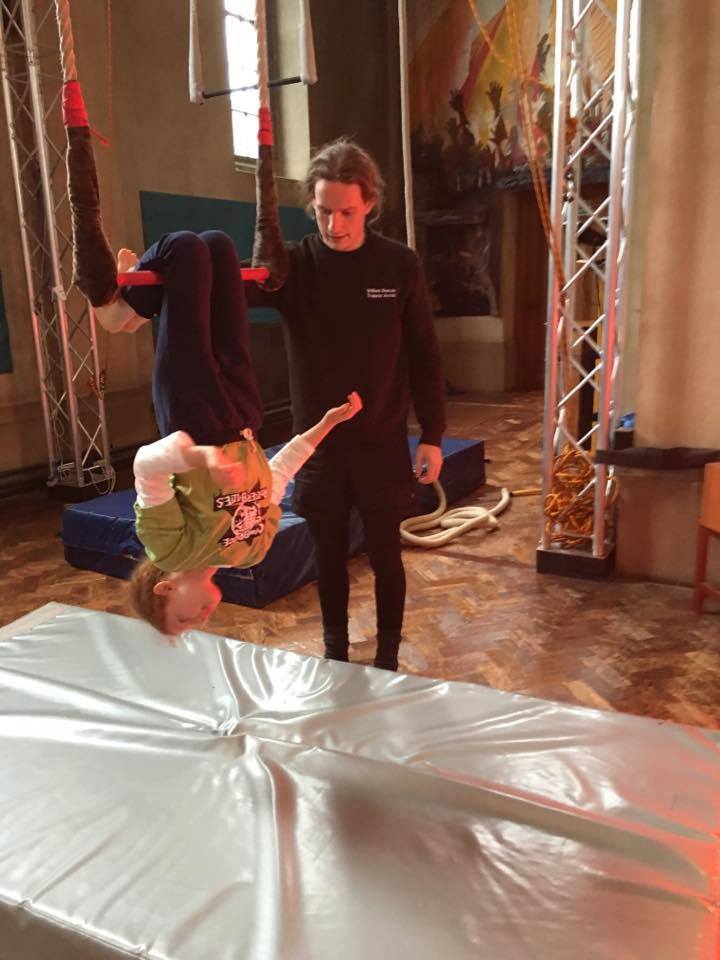 So..., what are you waiting for? Time to fly.